CPVC Pipe Manufacturers
Skipper Limited is one of the leading names in manufacturing the most sophisticated range of CPVC Pipes and Fittings as per IS 15778 and ASTM-D 2846 for Hot and Cold Plumbing System. As our experts use the best modern time technology, we ensure that these pipes offer long lasting and durable services to our customers. Effective and reliable solutions for dispensing both hot and cold water, these pipes have been greatly appreciated in the industry. With the installation of these pipes, multiple benefits can be yielded.Skipper has tied up with Sekisui to bring high quality CPVC products to India.
As on March 31, 2016, Sekisui group has sales turnover of over USD 10 billion. With over 65 years of market knowledge in developing chemical solutions. SEKISUI CHEMICAL CO. LTD., engages in the manufacture of high performance plastics for medical, automotive and Information Technology industries.
Some of the Salient Features of these pipes are:
High mechanical strength
Corrosion resistant
Easy installation and maintenance
Withstand any hazardous condition and tension
Ideal for supplying drinking water
Good insulation properties
Resistant to fire, water and harmful chemicals
Durable and long lasting
Economic in use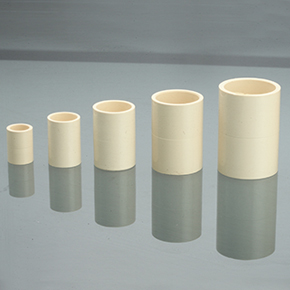 These specific pipes are widely used in different residential and commercial projects. Since they have delivered durable performance for long years, we have been able to garner a definitive position in the market. The product is also a perfect solution to solar heater applications.
Fittings for CPVC Pipes
Skipper Durastream CPVC Pipes are best joined using Skipper solvent cement, which is a single step fast setting solvent cement. The bonding takes place due to chemical fusion of the mating surfaces. The solvent cement eliminates the need for any electric or heat source for joining. If it is necessary to cut the pipe, then it should be done with a fine toothed handsaw.