Skipper Limited is one of the leading names producing one of the most sophisticated ranges of SWR Drainage and Sewerage Systems. These piping systems are widely used in both the residential and commercial areas and are efficiently used for eliminating removal of waste without any blockage and damage. The systems are also available as SWR Lite for lighter applications. Being highly resistant to all kinds of harmful chemicals and corrosion, the pipes offer long lasting and durable services. The product is available in the market in both push as well as ring system.
SWR Pipes Specifications:
High quality standards are maintained
Available in wide range and dimension
Resilient and long lasting
Chemical and corrosion resistant
High tensile strength
UV radiation proof
Helps in fast removal of waste without causing any leakage
Easy installation and maintenance
Cost effective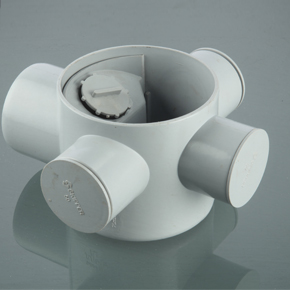 Fittings for SWR Pipes
Skipper SWR fittings are versatile, and manufactured in adherence to the highest standards in the industry. Skipper pipes produces a wide range of SWR fittings that are built for all SWR applications.
These fittings are completely leak proof and ensure proper flow from one pipe to another.